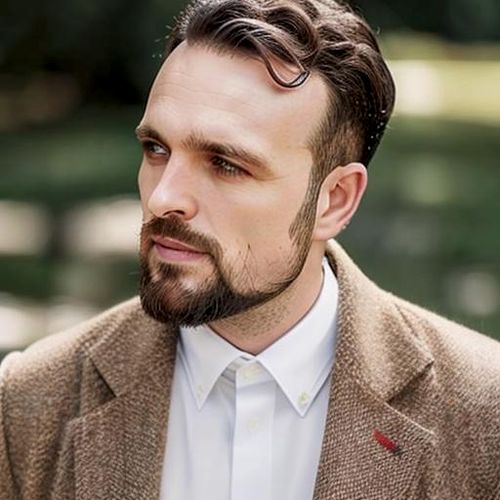 Bridal
An absolutely crucial element of a bride's overall look on her wedding day is the hair. It is a special hairstyle designed to complement the bridal attire and enhance the bride's natural beauty. Bridal hairstyles can range from elegant updos to romantic curls or braids, depending on your personal style and the overall theme of the wedding.
Types of person this style suits
Well, a bride, obviously. Unless you're a wedding guest and want to upstage the bride with nicer hair. We wouldn't recommend that, of course...
Famous people with bridal style
While there may not be specific famous individuals associated with bridal hairstyles, countless celebrities have showcased stunning bridal looks on their wedding days. From classic and sophisticated styles to bohemian and ethereal ones, celebrities like Meghan Markle, Priyanka Chopra, and Kate Middleton have inspired brides with their breathtaking bridal hairstyles.
What to ask a stylist
Preparation is key. Make sure you capture ideas and try out different styles with AIhairstyles! Then, schedule a trial session to discuss your vision, share inspiration photos with your stylist. Ask for their professional advice on the most flattering styles based on your face shape, hair type, and wedding theme. Inquire about the necessary preparations and any recommended hair treatments leading up to the big day.
How to get the bridal style
Styling a bridal hairstyle often involves collaboration with a professional stylist. After discussing your preferences and consulting with the stylist, they will work their magic to create a personalised and beautiful look for your wedding day. This may involve intricate updos, elegant braids, soft curls, or a combination of different styles. The hairstylist will consider factors such as the dress neckline, veil or headpiece placement, and the desired level of formality or informality.
Products you might need
To achieve a flawless bridal hairstyle, professional-grade hair products are often used. Depending on the chosen style, these may include heat protectant sprays, volumising mousse, texturising sprays, hairspray with strong hold, bobby pins, and hair accessories like combs, tiaras, or veils. Working with a stylist will ensure that the right products are used to create a long-lasting and picture-perfect bridal hairstyle.